It's Wedding Season-Do You Need to Buy a Gift?
With June, comes the wedding season. Although there are weddings happen all year around, June just seems to be the month that they are most popular in. So, what do you give the wedding couple for a gift? You can always get something off their wedding registry or the easy route is to give them a nice card with some cash or a check.
If you'd like to give something a little more personal, or something other than a toaster or a blender, I have some gift ideas for you. Just click on the  image or link below  it to buy or get more info about the gift.
*************************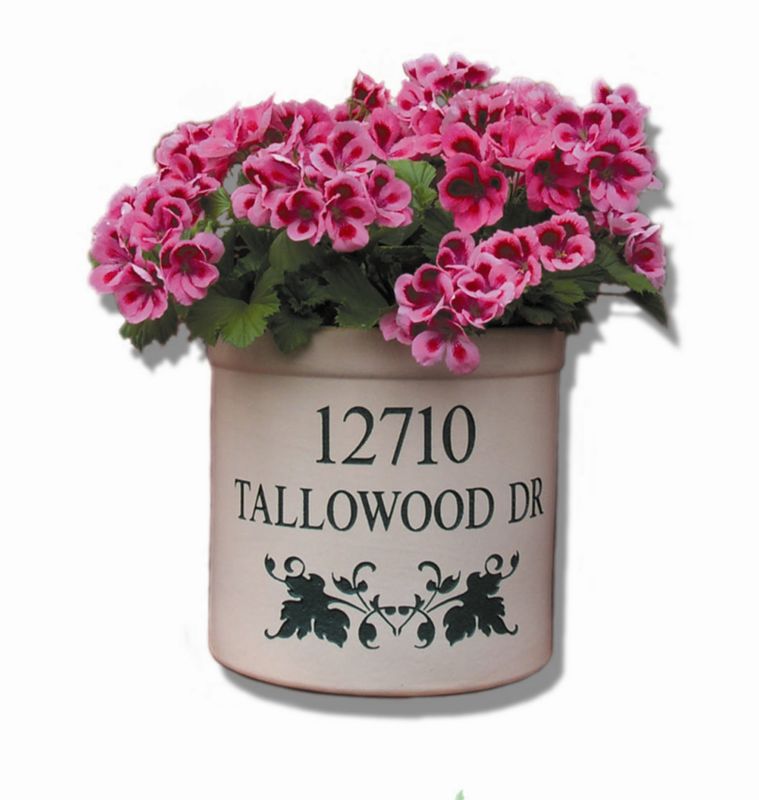 Stone Mill Ivy Planter Crock
I love this idea. You can get this 2 gallon crock planter  with the couple's address, or last name or even both of their first names.  Wouldn't it look great outside by the front door? You can have 2 lines of text on it. It's dishwasher and oven safe and you can use it for other things too such as an utensil holder, magazine holder and umbrella holder. The planter has a choice of text color of Black, Blue, Green and Burgundy. At the time of this post, it's running around $75.
*************************
Signature Vase
Here's an interesting idea. A vase the wedding guests (or bridal shower guests) can personalize. The vase is 9 3/4 inches tall and is made of Dolomite clay. It comes with a special pen just for personalizing. This is going for around $37 at the moment.
*************************
Congratulations! Wedding Wishes Gourmet Gift Basket – Medium
Who wouldn't want to receive this beautiful gift basket?  I love the basket itself too. It's decorated with pretty white doves and flowers. It comes with various food items and sparkling cider and a 5 x 7 picture frame. A gift card can be included if you wish. This is under $60 at the time of this post.
*************************
Picnic Plus Lenox 2 Person Picnic Basket
Speaking of baskets, having a picnic is a great way for newlyweds to keep the romance alive. This heavy duty picnic basket will last for years. It includes plates, glasses, cloth napkins and eating utensils for two people plus a combination bottle opener-cork screw-knife. This basket is going for around $65 right now.
*************************
BoldLoft "From My Heart to Yours" Couple Pillowcases-Romantic Valentine's Day Gifts for Couples, Cute Valentines Gifts for Him or Her, Romantic Anniversary Gifts
How cute is this? Love it! This set of 2 pillowcases is made of cotton and will fit queen and standard size pillows. The set is going for around $36 right now.
*************************
Black Embroidered Set of Aprons "Mr & Mrs"
Another really cute idea, how about His and Hers aprons? These are made of a poly/cotton blend and will fit most people. They have pockets too which I think is always important to have in aprons. The set is running right around $32 at the moment.
*************************
Northpoint Regal Microsherpa Throw, Red
I bought this for my sister in law last Christmas and she loved it! I did too and want one for my home. Be aware, it isn't as thick as it looks but it's perfect to snuggle up with your honey on the couch with a bowl of popcorn and a good movie. Yes, I'm a hopeless romantic. Anyway, this comes in your choice of blue (as shown), gray, black, red, chocolate, ivory, and green. This is running around $25 right now.
*************************
Hope you found something for the wedding couples you know. Looking at all these great wedding gifts, makes me wish I was getting married again. NOT.  But it's still fun to shop for weddings and I like to pick things that I know I would like if I were getting married and also what my daughters would like since they are in the age bracket of most newlyweds.